When you build custom, it's more than constructing a house. It's about creating a sanctuary you can run to after a terrible day at work or coming back from a long vacation. So many memories are made at home, and that's why it has to be special and reflect who you are as a person. This blog will go into a few of our top reasons for thinking you should be a custom home.
You're in control of the entire design
Perhaps the best aspect of building your own home is the simple fact that you can add your own style to every single part of your new home. It's a clean slate waiting to be filled with the uniqueness of you. Think about what you like and don't like in your current home. You can use this information to truly create the home of your dreams. The possibilities really are endless – you just have to believe it.
For example, if you like reading outside or sipping coffee in the morning on the front porch, build a screened in one or even a large deck in the back of the house for ultimate privacy. If you like cooking, you can opt for the kitchen to be the largest room in the house. Or, if you entertain often, you can include plans for a large dining area with plenty of space for several guests to peruse with ease.
Space is yours to work with and build a home you're excited to return to every day.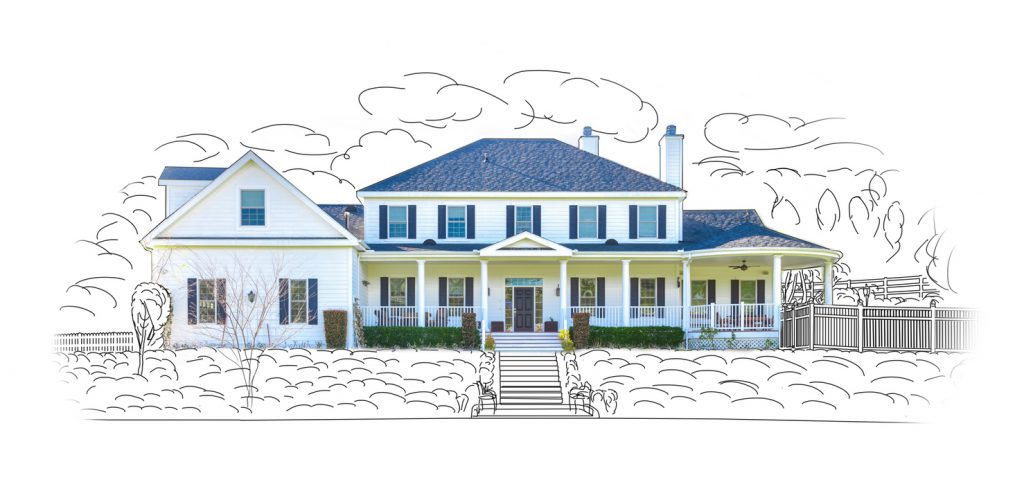 You'll get the most functionality
Rather than having to deal with and adjust to an already existing floorplan, building custom means you can choose how you'll use that space. You'll also know how you use the space in an area, and you'll know the way to build to where you'll every square foot of space. Being able to adapt your space to your lifestyle will save you cash in the long run. Think about if you like an open floor plan or if you want rooms, or maybe where you'll find the staircase more efficient.
Building custom means using all the space you can to its fullest, and no one knows that but you.
You get to choose the location
Is there a specific lot or area you've been eyeing for a while? Well, you can have it if you build custom. Whether you'd rather wake up to cars zipping on the highway in the morning or complete silence, building a custom home mean you choose the exact location of where the ground will be broken.
You have more budget control
Quite a few people believe that building a custom home if far more expensive than choosing an already built home. It's not exactly true. When you build your own, you're in control of the entire design, and you decide how to build so it stays within your budget. You're controlling the price of every item that's used to build.
Access to high-quality materials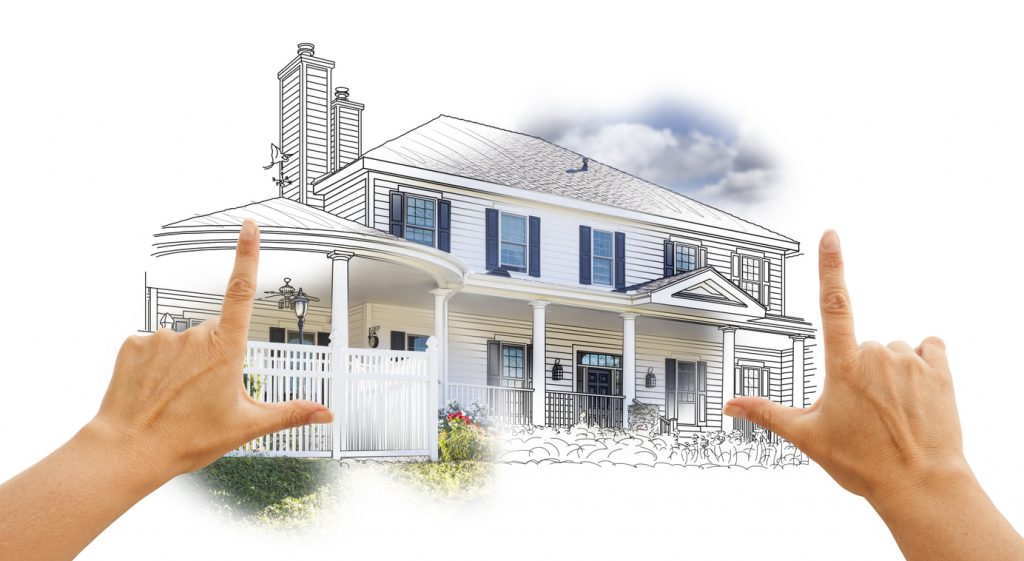 When you're looking at a home that's already constructed, you can't be sure of the materials used. We work with trustworthy builders who only use the highest quality materials. Building your own means you can rest easy knowing we use the best brands and products.
You're able to live more efficiently
There are many older houses that are still running on old or not up-to-date equipment. When you build custom, you're getting newer ways to save energy and ultimately money. Existing homes can really run up the electricity bill just to cool down or warm up your home. But, we find ways to keep energy usage low by using modern heating and air equipment.
Not exactly sure what sort of house you want to build? We've got you covered. With us, it's easy to design your own home. We'll help you design, plan, and build the home of your dreams, and we'll be with you every step of the way. Even if you already have a design, you can still turn to our team to assist in building it.
We even have a buyer's guide on our website to help you through each step of the building process – from start to finish. You'll find a list of resources from an online calculator to a building timeline.
We hope these tips help you along the journey of building your first custom home. Remember it can be overwhelming and stressful, but it will all be worth it once you see how beautifully your home came together. Enjoy the process – it's not one you'll do often! And, should you have questions, you can always contact us at Secure Built, and we'll be your guide. Happy building!