Ocala, Florida is a bustling central Florida city that still holds small town charm. Situated on rolling hills dotted with picturesque oaks, you'll love the scenery as much as the people. It's a family-friendly area that's both quiet and overflowing with things to do. If you're considering calling the Ocala, Florida area home, let us help you out with this list of a few of the amazing activities you'll find in Marion County.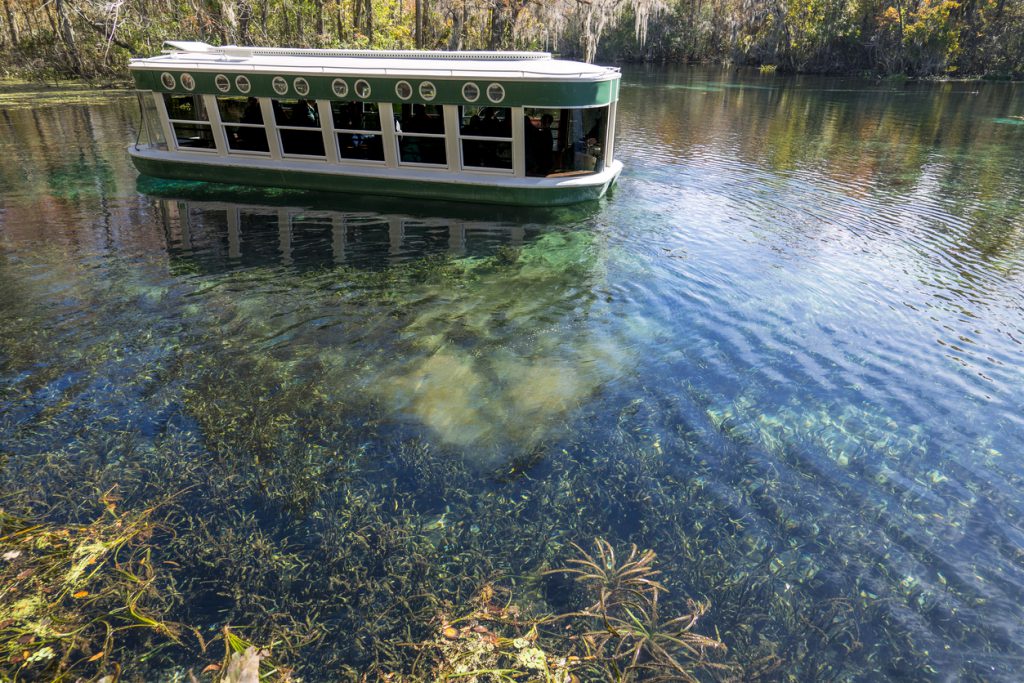 Take a glass-bottom boat ride at Silver Springs State Park
One of Ocala's main attractions is Silver Springs State Park. These sparkling blue waters used to be part of a thriving local theme park dating back to the mid-1900s, but after it began to deteriorate, the state took it over in 2013 and revived its natural beauty. One feature that remains after all these years: its world-famous glass-bottom boat rides. Take a ride on one of these boats as you gaze through the glass and into the crystal clear springs below to spot fish, Native American artifacts and even items left behind from movie scenes staged here over the last century.
Tour our world-famous horse farms
If Ocala is known for anything, it's known for its horses. Ocala and Marion County hold the official title of "Horse Capital of the World" as they're home to more horses and ponies than any other county in the US. This area specializes in thoroughbreds specifically, and you'll find that many of the horses entered into the Kentucky Derby, Preakness Stakes, and Belmont Stakes have ties to Ocala, whether it be breeding, training or boarding. Ocala has produced 6 Kentucky Derby winners, and Triple-Crown winners Affirmed and American Pharaoh were connected to Marion County. Needless to say, Ocala loves horses. The best way to experience true Ocala culture is to see one of our world-famous horse farms for yourself! Farm Tours of Ocala offers insider tours of local horse farms so you can get to know the industry that thrives in this central Florida county.
Go horseback riding
To get up close and personal with Ocala's favorite pastime, try going horseback riding yourself! These horses aren't the ones you'll see with a jockey on top and a wreath of flowers around their neck, but you'll still have a winning experience riding atop one of these gentle giants. Check out Cactus Jack's Trail Rides to go on a guided trail ride through lush Florida greenery with one of their 49 horses.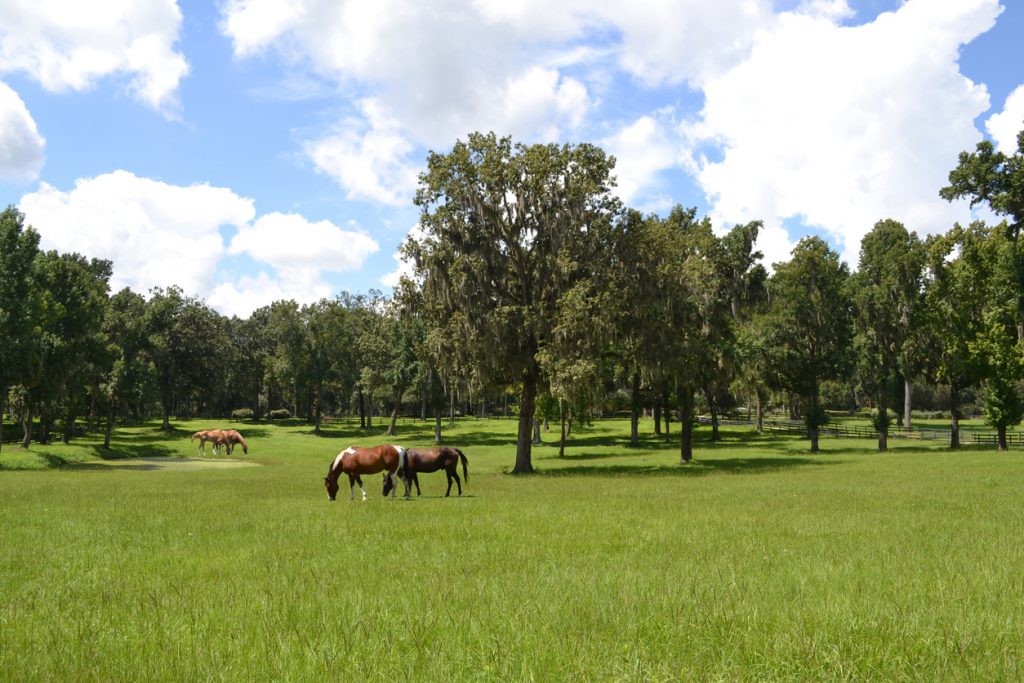 Stroll the downtown square
The Square downtown is an iconic spot for Ocalans. There's plenty to do here, whether you're looking for food, drinks or entertainment, and you can enjoy all of it in a quaint, historic setting. Established in the mid-1800s, you'll love the old-fashioned brick architecture arranged around a park centered by a white and red gazebo. Try taking a food tour with Brick City Food Tours to taste all that downtown Ocala has to offer, or visit for the First Friday Art Walk each month to buy homemade goods from local vendors.
Fine tune your golf game
Another perk of the central Florida weather is that it's always a great day to hit the links. There are dozens of public, private, and semi-private courses golf courses in Marion County, which means you'll never run out of places to work on your golf game. Some of the most popular courses include Ocala National at Golden Hills Country Club and Golden Ocala Golf & Equestrian Club, which features eight tribute holes from world-famous golf courses including Augusta National and St. Andrews Links in Scotland.
Make your own beer or wine
If you're looking for a fun date night or girls night out, why not try making your own beer or wine? Corkscrew Winery in downtown Ocala offers guided experiences where you can do just that. Then, come back in 2-8 weeks depending on the type of drink you've chosen, and you get to take your custom creation home! It's a unique hands-on way to spice things up beyond just a night out for dinner.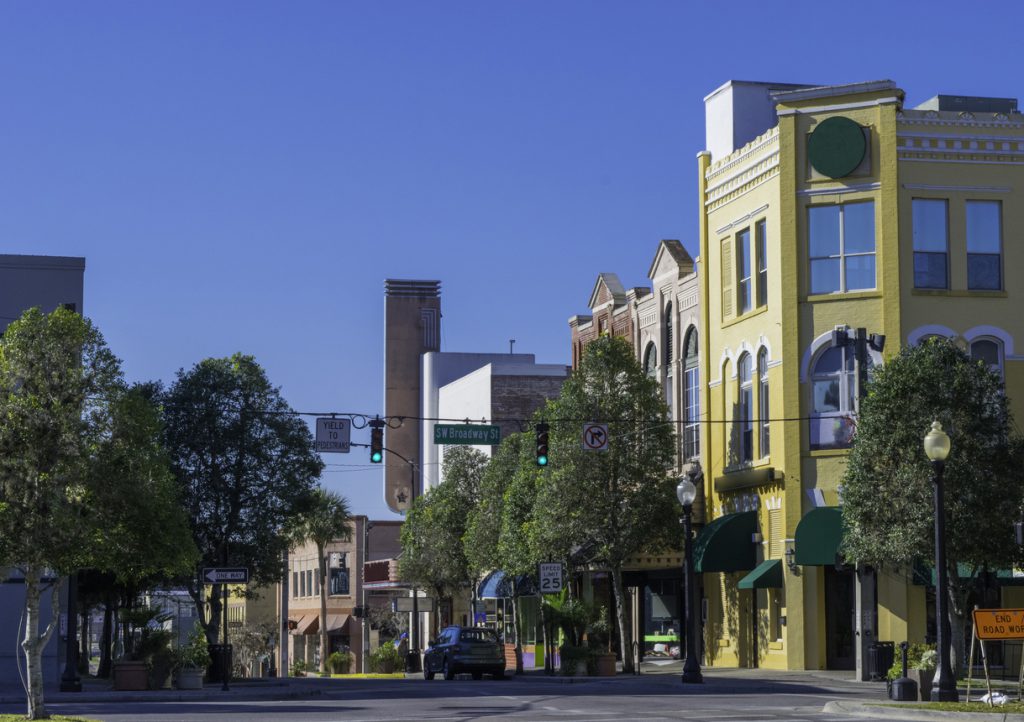 Go on a mountain bike ride at Santos
Ocala has plenty to offer for the outdoor adventurer too. In fact, it's a haven for mountain bikers. Santos Trails is one of only six trails in the U.S. recognized as an International Mountain Biking Association Bronze-level Ride Center. Bring your own bike or rent one at Santos Bike Shop to go cruising over rocks, around trees, and down paths beneath Spanish moss and massive oaks. It's a unique experience you'll want to do over and over!
Experience the arts
Though part of Ocala's draw is its rural beauty, it also has a thriving art scene. Visit the Appleton Museum of Art to marvel at its classic marble architecture and artwork from across the world. See a show at the Reilly Arts Center, who regularly brings in recognizable names in music and comedy. The Ocala Symphony Orchestra is one of their regular guests, who are especially impressive for their annual 4th of July performance. If you have any interest in art, music or culture, you can find it in this Florida town.
What to Do in Ocala, Florida
To enjoy all of these things and more that Ocala has to offer, call this central Florida town home with a custom-built Secure Built home. Contact us today and we can walk you through the process of custom designing your Ocala home.