There are so many ways to decorate your kitchen! One of the main things people look at when they walk in your kitchen is your counter tops. Not just what is on them, but what material they are made from. Who knew there were so many options to choose from when deciding what kind of counter-top you want! From a colorful quartz to a reclaimed wood, you can create the perfect addition to your specific kitchen. Here are some of the most popular counter-top materials you will find today.

Quartz Counter-Tops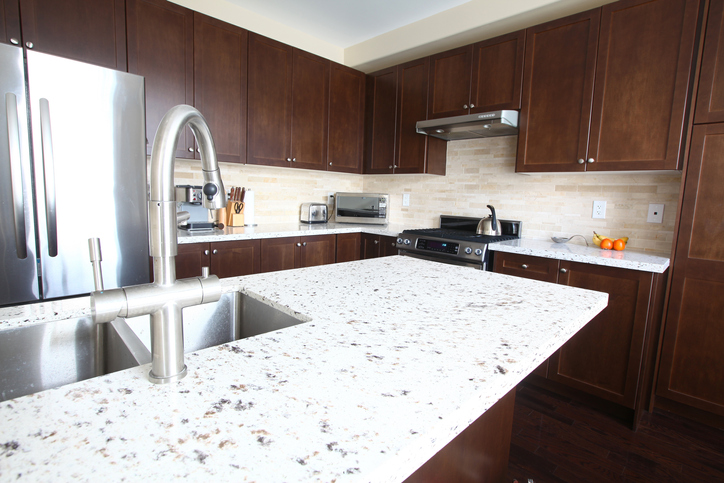 If you want an easy decision with your kitchen counter tops, quartz is a great way to go! It is a natural rock that is strong, durable and beautiful! It is strong like granite but is more flexible which means it is less likely for any cracking or chipping. Quartz is easy to maintain and can be custom fabricated to any size and shape of your counter tops and islands. Quartz is typically a nonporous material. This means it usually does not require any sealing and has a very low water absorption rate. It is easy to keep clean and would be a great addition to any kitchen or bathroom.
Concrete Counter-Tops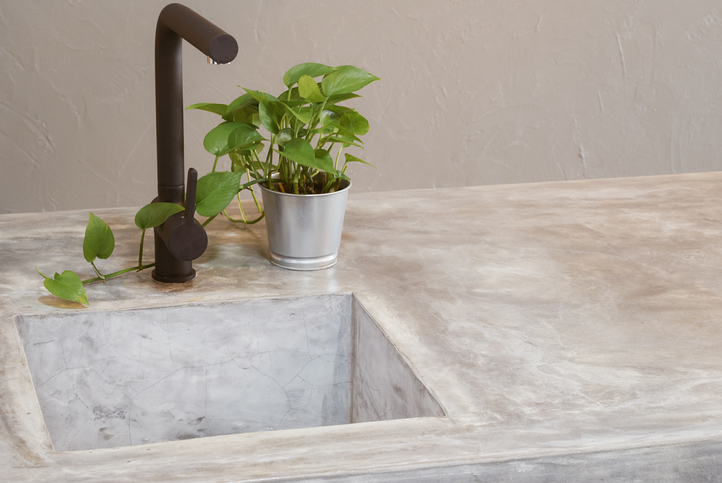 This a huge trend happening, and we can see why! Concrete counter tops can be color tinted to give you that hue of whatever you want. Concrete counter-tops can also be heat and scratch resistant which is great if you love to spend time cooking in your kitchen. Although most people think of concrete counter tops as a grey slab, you can actually customize this in a lot of different ways. From colors to shapes, you can make this look great in a rustic or industrial kitchen. We should note that cracking may occur over a period of time, and it may be a bit more expensive due to customization of the counter tops.
Reclaimed Wood Counter-Tops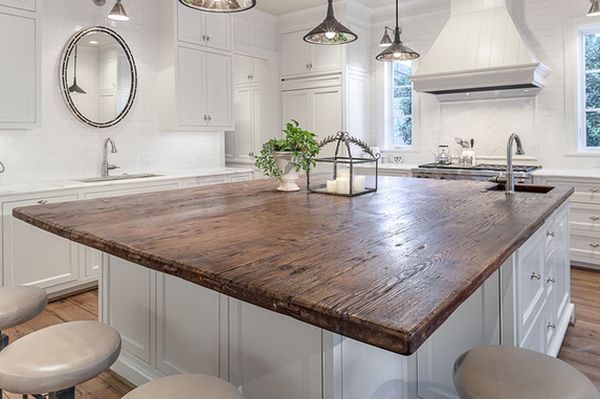 If you are looking for something unique, and sustainable- this could be a great option for you. One of the biggest trends of this past year is that people are using re-purposed items for more than just furniture. Reclaimed wood in your kitchen can create the perfect country or rustic kitchen. You can also make these counter tops work in your bathroom with the right décor to match! This gives you the option for open shelving or other wood items all over the house. It is environmentally friendly and adds such a unique look to your home. Because it has become to popular, it has become harder and harder to find! It is also slightly more expensive than other options, mostly due to the fact that it is so unique.
Granite Counter-Tops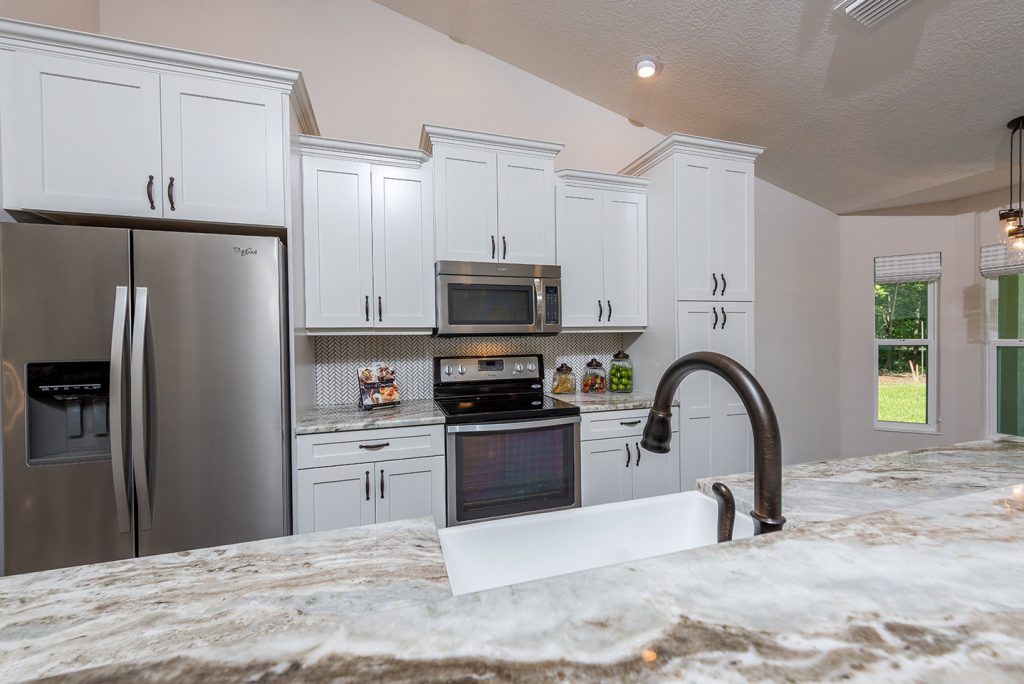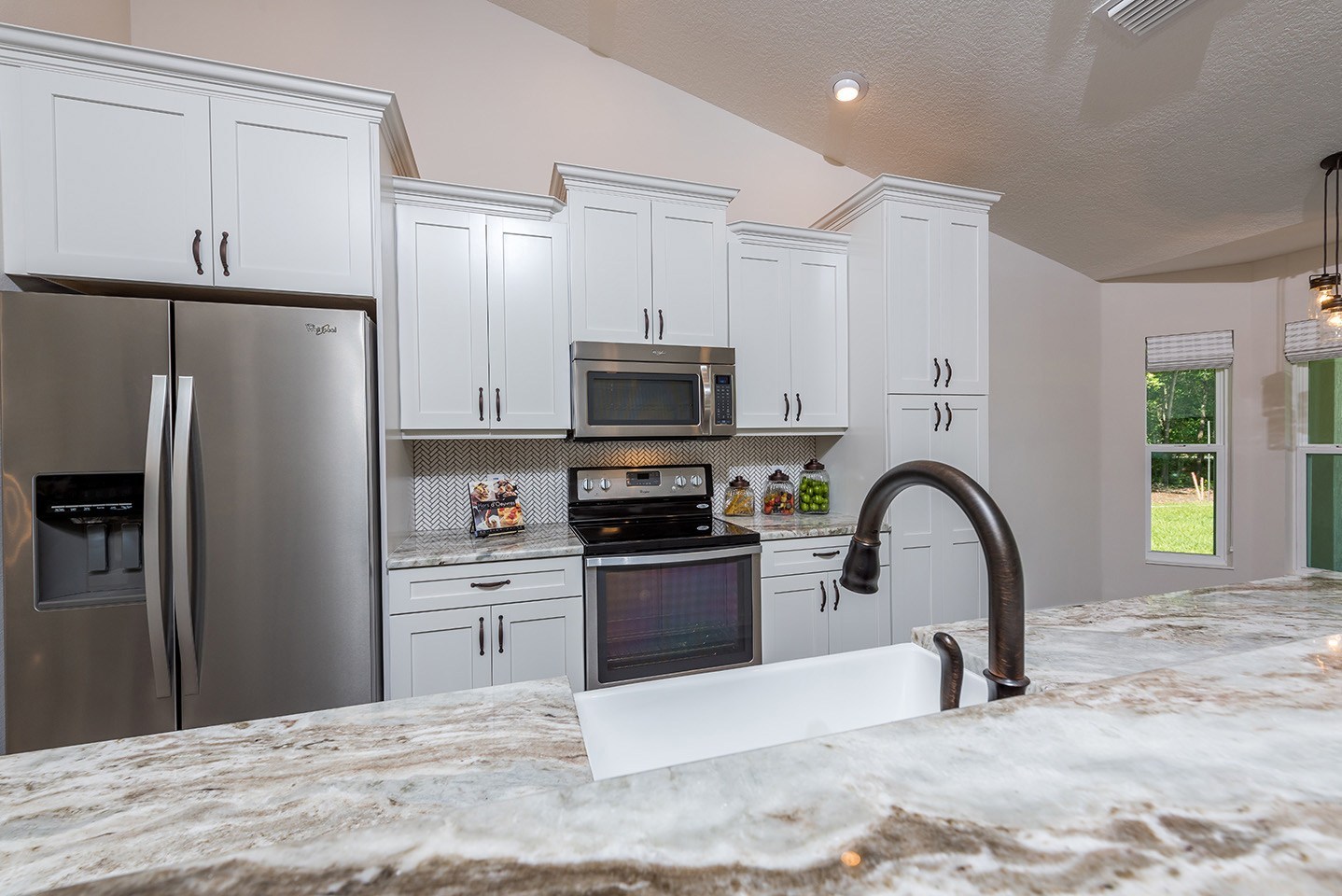 Granite is always a strong contender when looking at what counter-top you want installed in a home. Granite is sleek, beautiful and looks so elegant in any kitchen. It doesn't get much more durable than this material. It is almost impervious to heat, there are thousands of colors and types to choose from so you can get an exact match to your home, and it is very low maintenance. You will find that it is much more porous than quartz which means you may notice stains with oils, wines, and water. It is also significantly more expensive than other materials.
There is no one counter-top that is better than the other. There are different looks for different kitchens that can take your space to the next level. One thing that you need to think about before choosing your counter-top material is what you plan to do in your kitchen. If you plan to have lots of kids with lots of messes, that could play a part. If you are a chef and want tons of space with a nonporous counter top, that is a big factor. The counter-top you choose is not just for a look, but for the usability of it! One thing to note is that these trendy options are not going anywhere anytime soon. Take your time, do your research and decide what is the best option for you counter-tops!