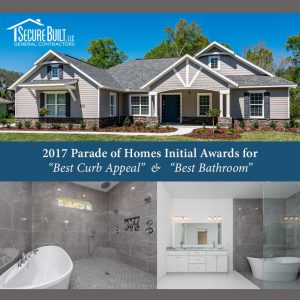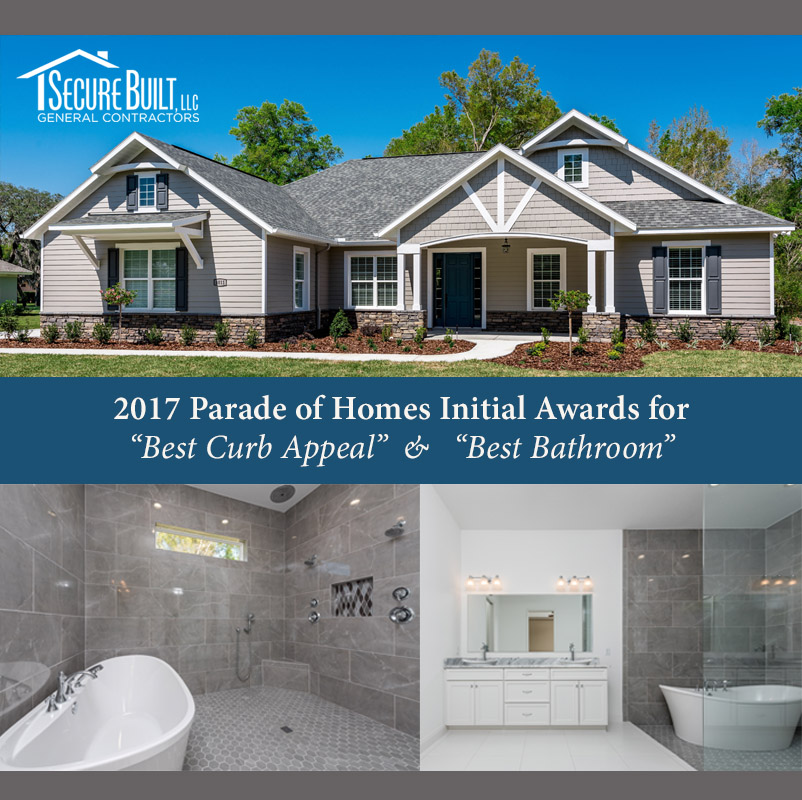 The 2017 Spring "Parade of Homes" is currently taking place and Secure Built's newest model, Southern Sunrise, is already winning awards.
Judges have already awarded the Southern Sunrise with ribbons for "Best Curb Appeal" and "Best Bathroom." Final judging for "Best in Parade" awards will take place on Friday, March 31st.
More important than the initial awards we have graciously received, are the comments from real estate professionals and potential home buyers who have visited Southern Sunrise. Visitors to our model have been amazed at the "spa-like bathroom" and many have been blown away by this model's "luxury and spacious closet system".
There are so many dynamic features of this home, you'll have to come and see for yourself!
The Parade of Homes continues through this weekend. See below for address and times.
Visit our Parade of Homes entry "Southern Sunrise"
4011 SE 23rd Street, Ocala, Florida – March 24 to April 2 from 11:00 am to 5:00 pm.