There is just something about fall that makes your home feel a little cozier, smell a little sweeter, and look absolutely adorable. Decorating for fall means those rich, dark colors, plaid patterns, and all things pumpkin. Before you head out to your nearest crafts store and spend your next paycheck on fall décor, take a look at some of these ideas for simple decorations for your home. There are small touches you can add to bring that fall feeling in your home and make it as cozy as ever!

Fall Table Decorations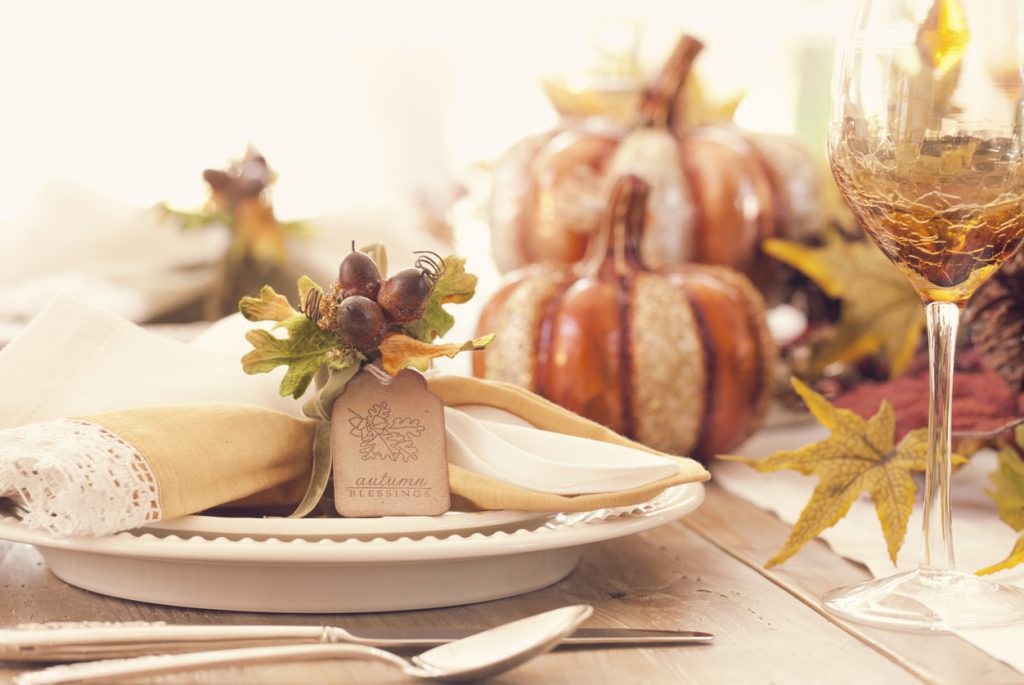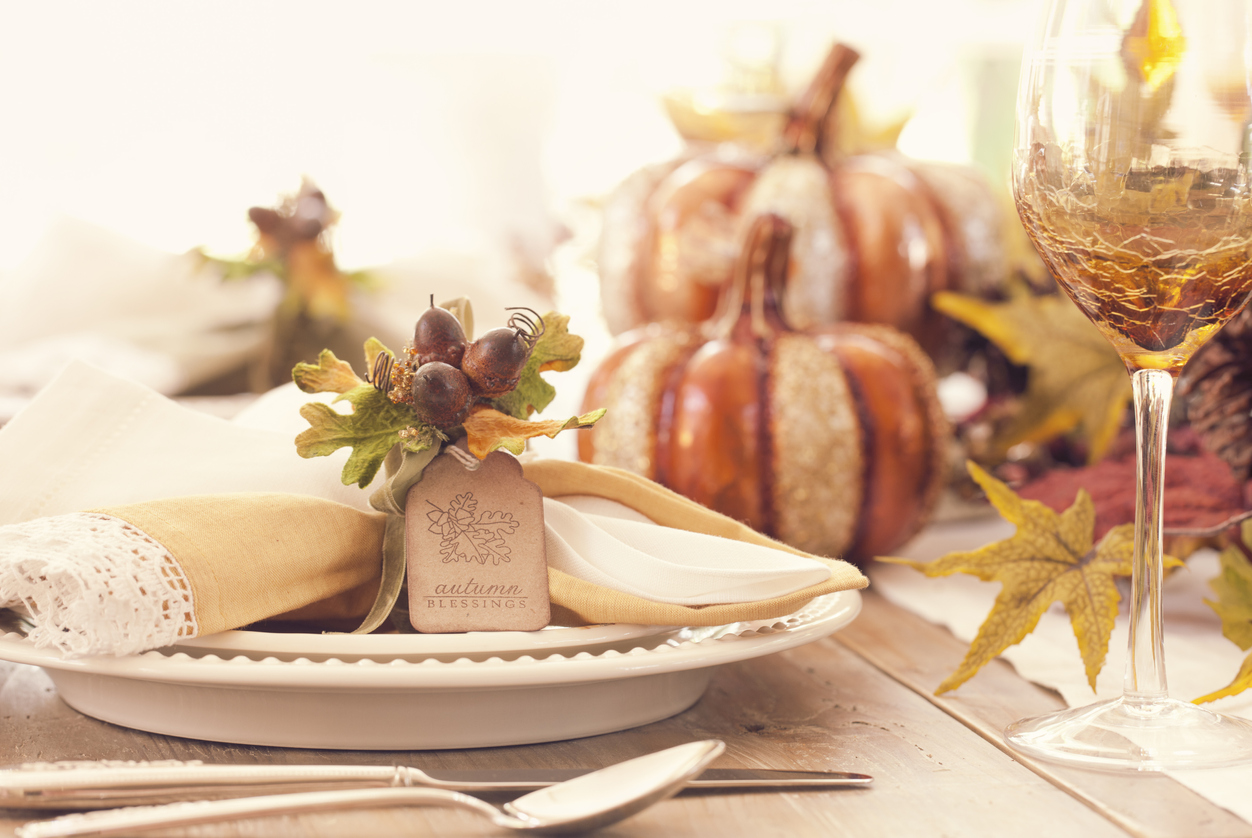 Wintertime may bring silver and gold, but autumn comes with pumpkins and gourds!  Switch out that bowl of oranges and add some pumpkins and gourds or colored corn to spruce up your tables. You can utilize these as beautiful centerpieces as well. Other centerpieces you may like are mason jars filled with pumpkin seeds, or small vases with some fall colored flowers. A lot of these are DIY, so you can have fun making them and cut some costs of buying pre-made things at the store.
This is also a time that you can use those cake plates you have in your cupboard to be the star of your table. Fall means a lot of baking. So, you can use those cake plates as a centerpiece
with all of those fall cookies, scones, and pumpkin cupcakes you have been waiting all year to make. Decorate this with a plaid table runner or fall colored placemats.
Autumn Pillows and Blankets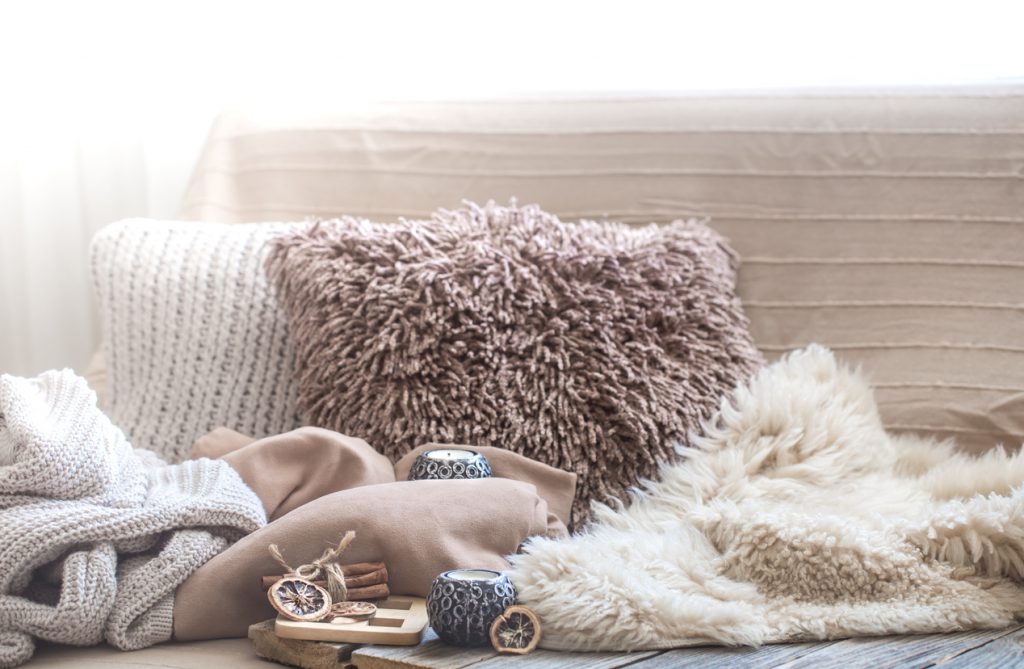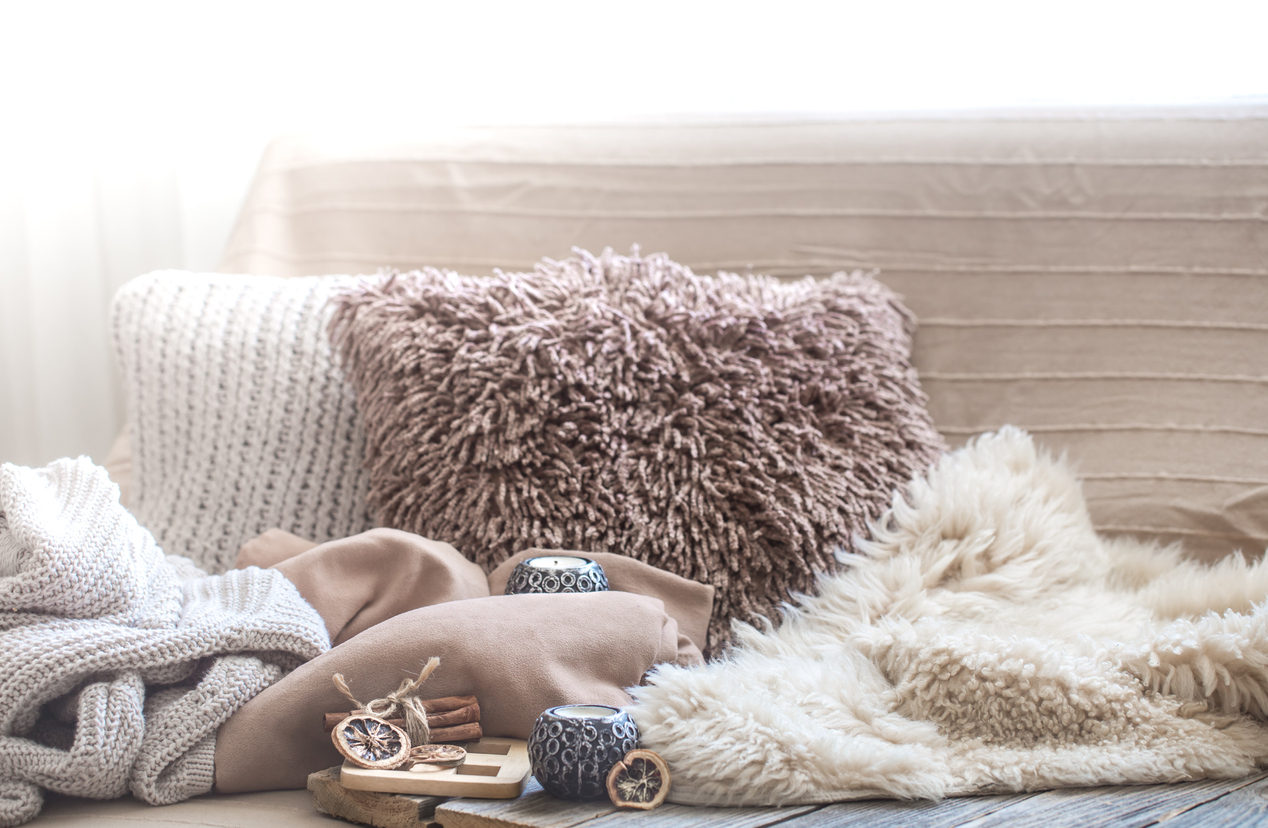 Now comes the comfy part of fall! As the temperatures start to drop, you get to have a reason to bring out all your favorite fall blankets! Use blankets as more than just something to keep you warm, but as a way to bring fall colors into your living room! You can use plaid, dark maroon, striped, burnt orange, or deep yellow. Have throw blankets on your couch, bay windows, or even use them draped over a table! You can color coordinate pillows to match or add in a great accent color to the mix.
This is an excellent opportunity to find some deals! If you like to sew, find some fabric where you can create exactly what you want! If you want something cute, cheap, and easy to create, consider buying some fleece for the blankets. Pillows you can make big or small, and if you choose to buy, they are very affordable.
Bring the Outdoors, Inside this Fall!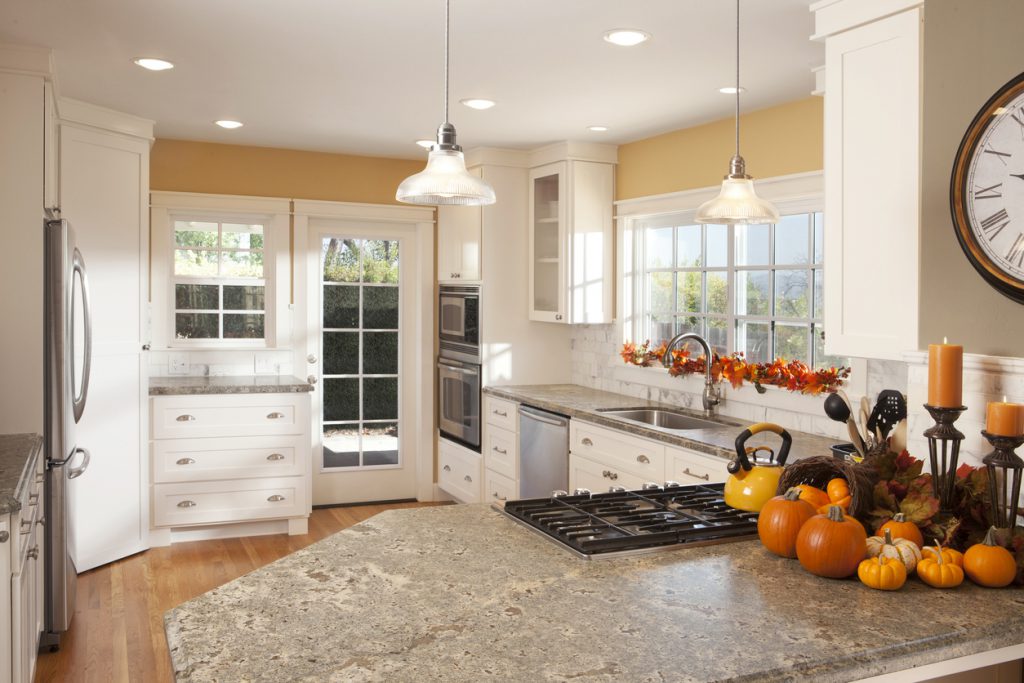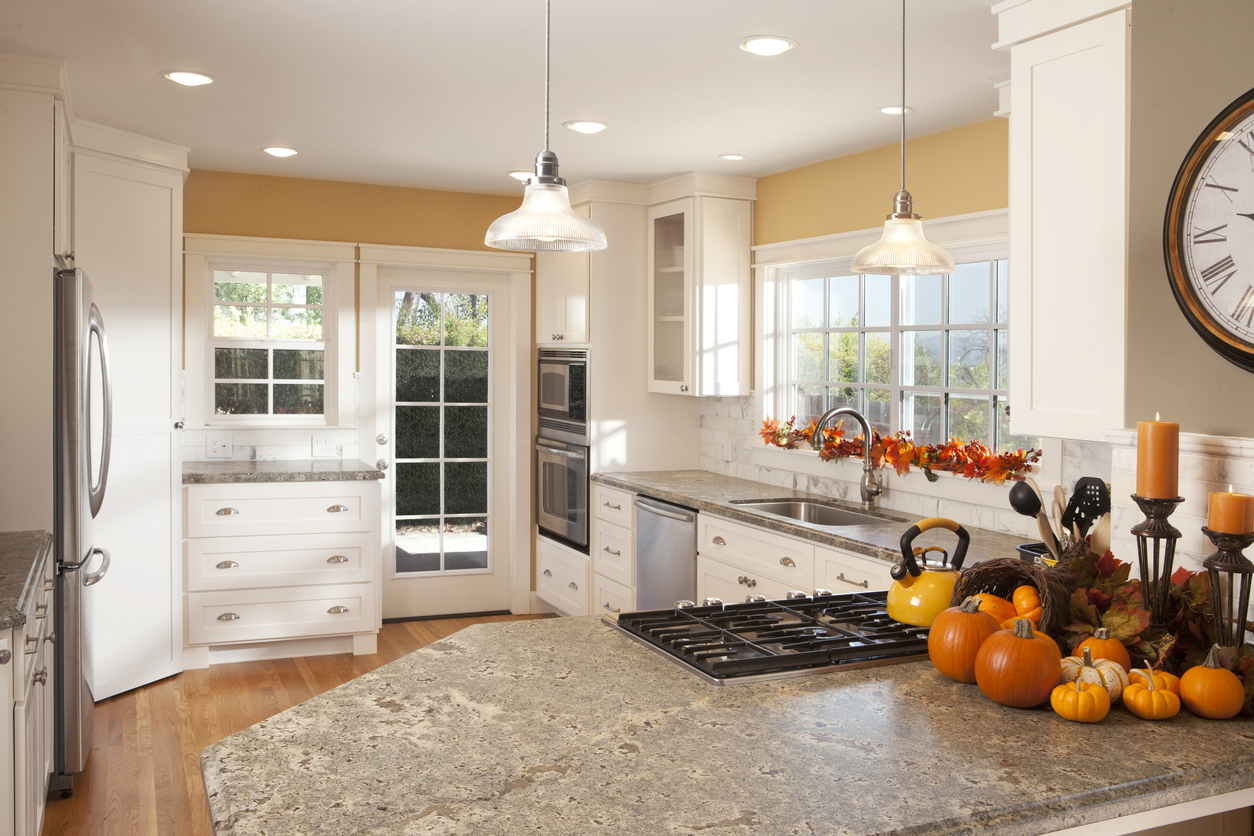 This is probably my favorite part of Fall. Because the whole point of indoor decorations is to mimic the fall feeling going on outside, why not bring the outdoors inside? You can bring some of the elements in and contain them in a way that is chic and beautiful in your home.
Pinecones, pumpkins, leaves, acorns, gourds… we love it all! This is where you can get a bit creative! For instance, consider using clothespins and string to make your own perfect leave banner on your mantel. Grab a large glass container and fill it with pinecones and leaves for a perfect centerpiece or finishing touch on your mantel. Grab some of the gourds, colored corn, or small pumpkins and place them on your ladder shelf or bookshelf for that pop of color! And to really give it that holiday feel, add some inexpensive battery lights to string around the shelving and bring it all to life!
Simple Fall Décor Ideas
Decorating for fall is one of the best times of the year! Decorations can be simple, beautiful, and each home can be its own kind of fall. Whether you have a full house of DIY projects or you have a few pumpkins on the front porch any touch of fall will warm your heart! Enjoy making your house extra cozy with these simple fall decor ideas!