Backyard pools are the perfect reprieve in summer and a great way to spend time with family and friends. If you're building a new home, you may be wondering if it's worth having a pool, or maybe whether you should install it now or wait until after you've gotten the big project of building a house out of the way. We think the best time to put a pool in is when you are building your house. Read on to find out why.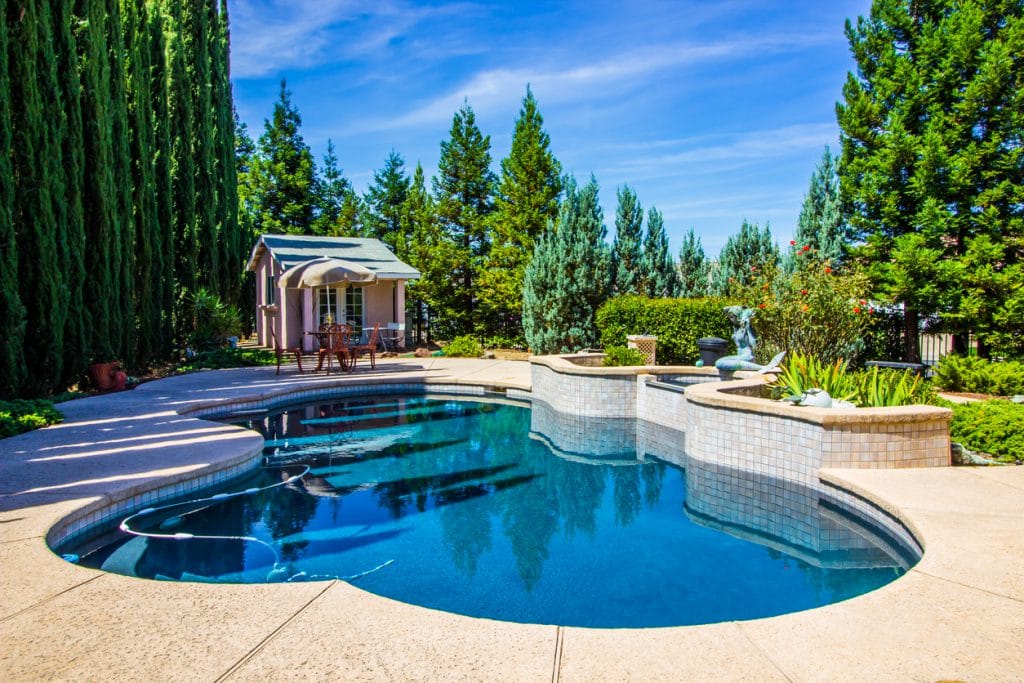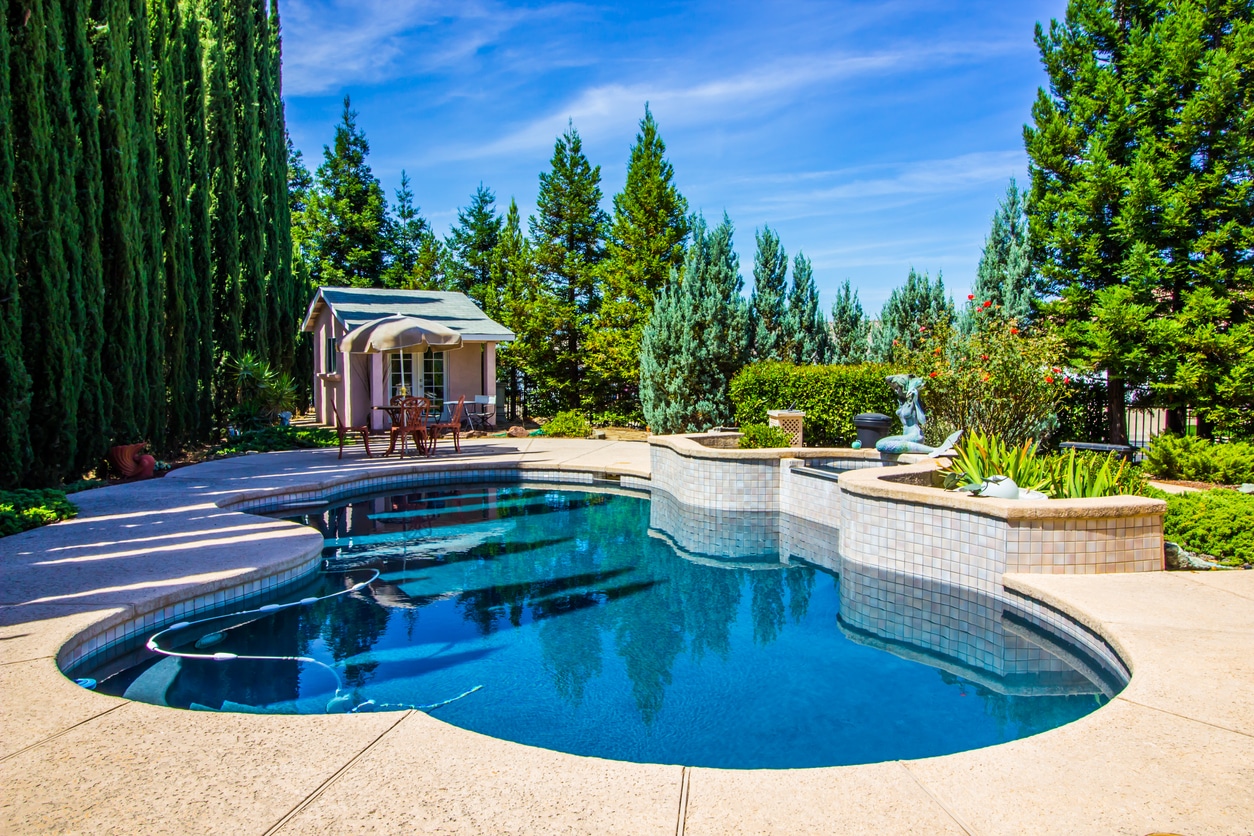 Raises the value of your house
Let's be honest – if you live in Florida, a pool is a welcome commodity. The sweltering summer heat can be tough to take, and there's nothing like a refreshing dip in the pool to cool off and relax. Many Florida homes have swimming pools for this reason, and these backyard oases are considered much more standard to a single family home in the Sunshine State than say, homes in the midwest. The maintenance is easier in a state where a pool is relevant year-round. Many Florida home buyers are looking for a house with a pool, so when it comes time to sell your house, your home will be more appealing on the market.
Easier financing
Building a swimming pool is no small investment. You may think you want to put off the cost until after you've gotten the initial cost of your home build out of the way, but unless you plan on paying in cash, you're going to have to finance the pool after already financing your house. This most likely means you'll be taking out a second home equity loan. If you build the pool while you're building your house though, you can roll the two costs together and include the cost of the pool in your mortgage.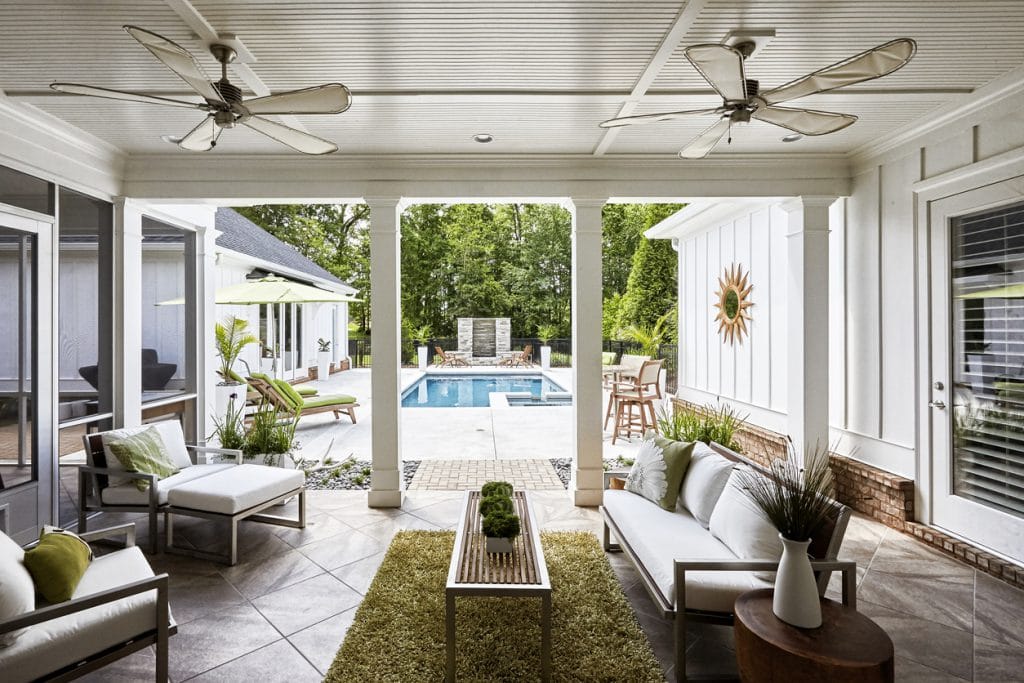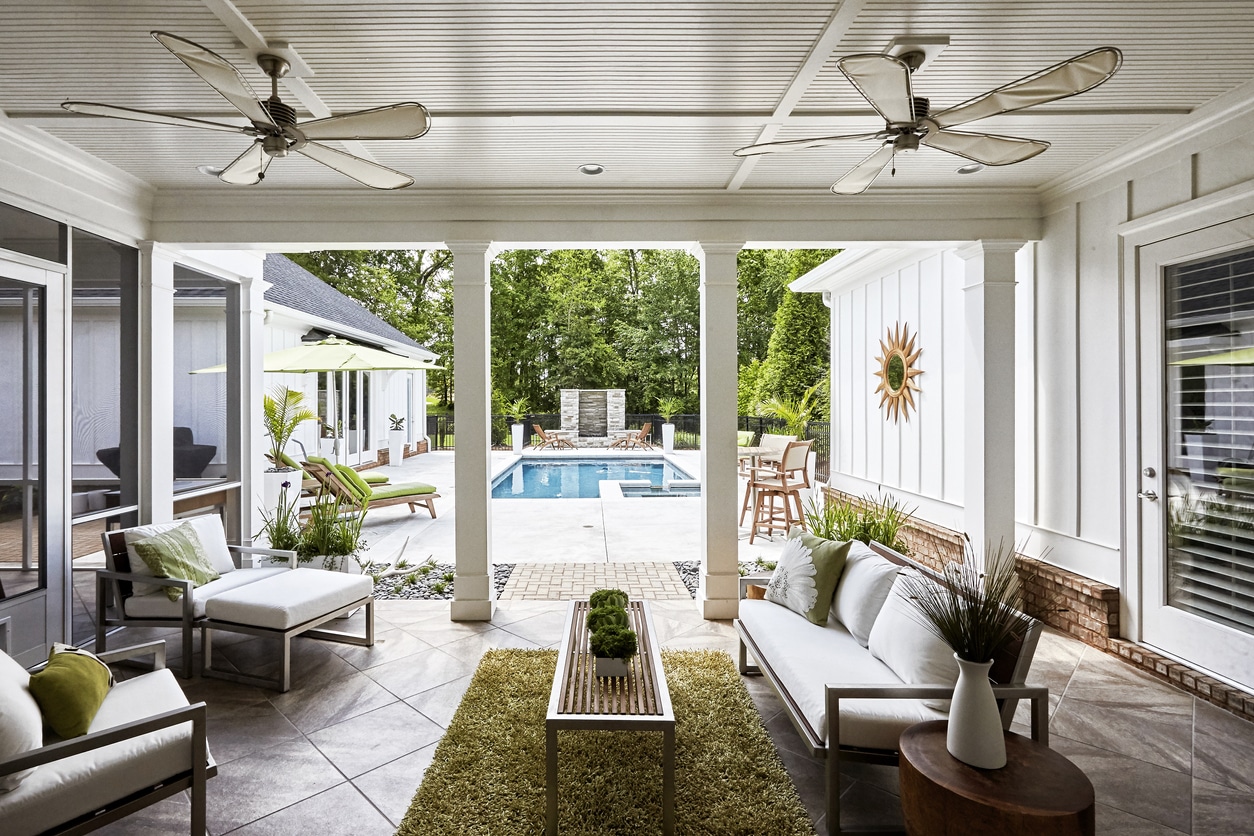 More flexibility with pool design
If you build your pool while your house is being built, you have so much more control over making sure the two fit together seamlessly on your property. You can design the porch of the house to fit right in with your pool deck and plan for the back side of the house to mesh well with your pool screen. You can also customize the landscaping in your backyard to beautifully frame the pool. If you wait until later, you'll be ripping up landscaping and sod you paid to put in when your house was built, and you'll have to plan the pool around the house rather than with it. It's not impossible to do, but it certainly makes for a more seamless process when the two are done together.
Easier installation access
Not only does it make the design process easier, but it makes the installation of the pool easier as well. Pool construction usually begins about 2/3rds of the way into home construction, and at that point, your driveway and yard haven't been filled in yet. When you install a pool at this point in your build, you avoid damage that can happen to your yard and driveway from cement trucks and other construction equipment as they access your backyard for the pool installation.  You also won't have to worry about moving any yard fixtures or kids toys or finding a way for the machines to get through the backyard fence. It truly simplifies the whole process and can save you money when you avoid yard damage and other fees that come with difficult backyard access.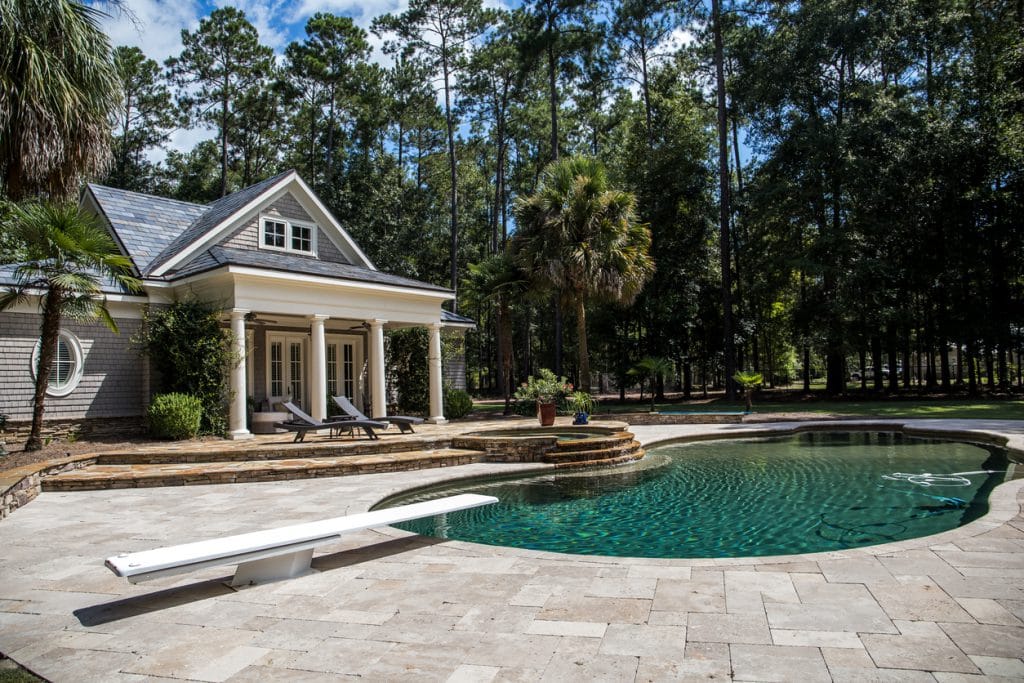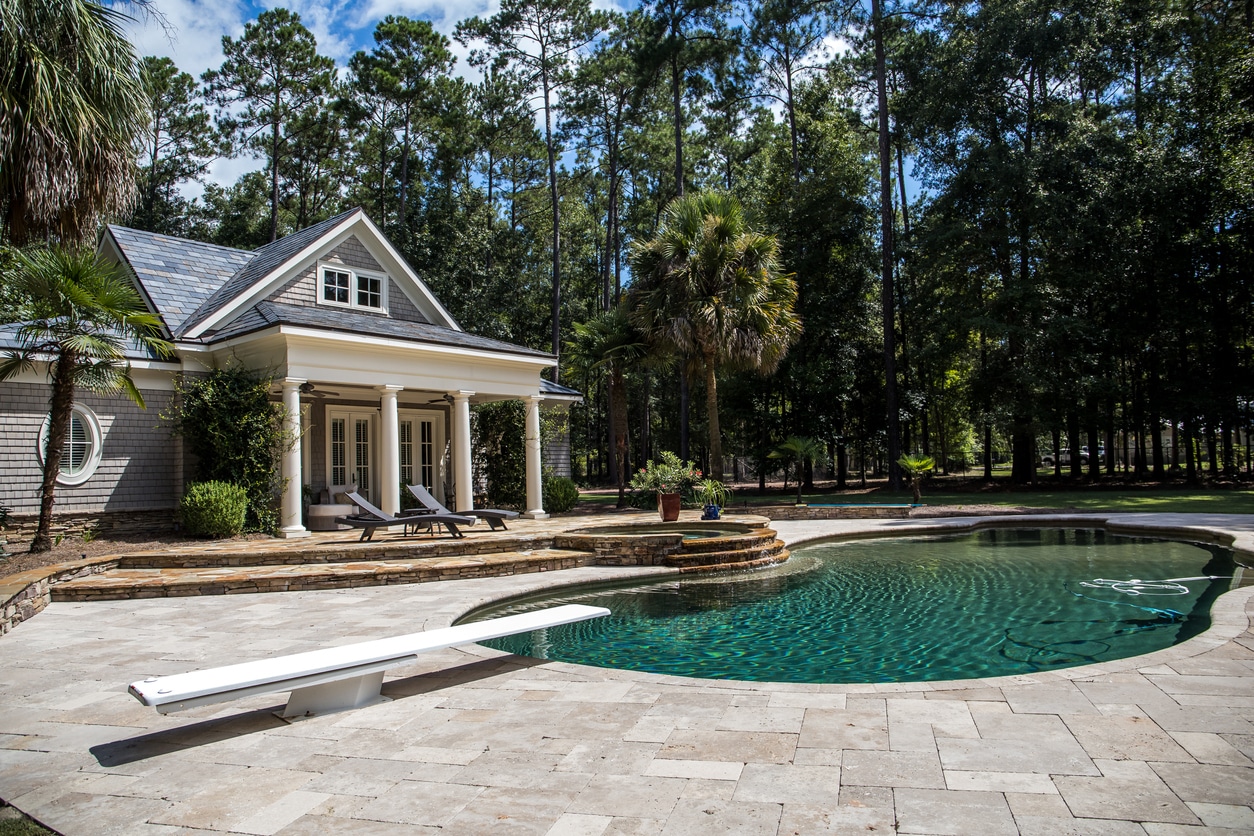 Quality time with people you care about
Lastly, the best reason to install a pool is the quality time it will bring you with friends and family. It's a great place to spend time with the kids, and it's a built-in activity for them to do without going anywhere. Pools are also a perfect place to entertain guests, whether you have kids or you don't. It can also be a personal escape when you just need to spend some time caring for yourself. If you install your pool when you're building your home, you'll be able to enjoy all of these things as soon as you move in.
5 Reasons Why You Should Install a Pool While Building Your House
If you think you want a pool in your yard at some point, there are plenty of reasons why you should go for it while you're building the house. Still on the fence about whether you want a pool at all, make sure to take time to mull over your decision and make one that fits best with your desired lifestyle and budget. If you chose to install a pool while building your custom Secure Built home, we can help! The custom home design process will allow you to fit the perfect home and the perfect pool together. Contact us today and we can walk you through the process of custom designing your Ocala home.