At Secure Built, our job is to help you along the process of building a new home in every way possible. Our staff is experienced enough to know potential problems when they see them and steer you in the right direction to avoid mistakes. There's a lot to consider when building a new home, and endless decisions need to be made, so it's absolutely reasonable that mistakes are bound to happen, but we're to help lessen those mistakes. Keep reading for a list of mistakes we often see when people build a new home.
Not spending enough time in the design process. Before any construction starts, it's so critical to have a clear idea of measurements, angles, and dimensions written down. Here are a few questions to ask yourself during the planning phase:
Do you work from home? Even if you don't, consider office space for a place to go for quiet time.
If you're young, do you plan to have a family? How big do you plan your family to be? This will impact the size and amount of rooms in your home.
Do you plan on entertaining often? If so, consider an open floor plan for guests to move freely without feeling confined.
Not paying attention to your spending. While we're sure you have a strict budget you plan to stick to, not adding up each purchase can accumulate, and before you know it, you're well over that budget you took so much time to set. It's also important to leave a bit of wiggle room for any unexpected costs that appear in the process.
Try not to make any big purchases when you're building a new home, either. Things like a new car, a fancy boat, or RV will have to wait. All of your cash should be going towards your new home.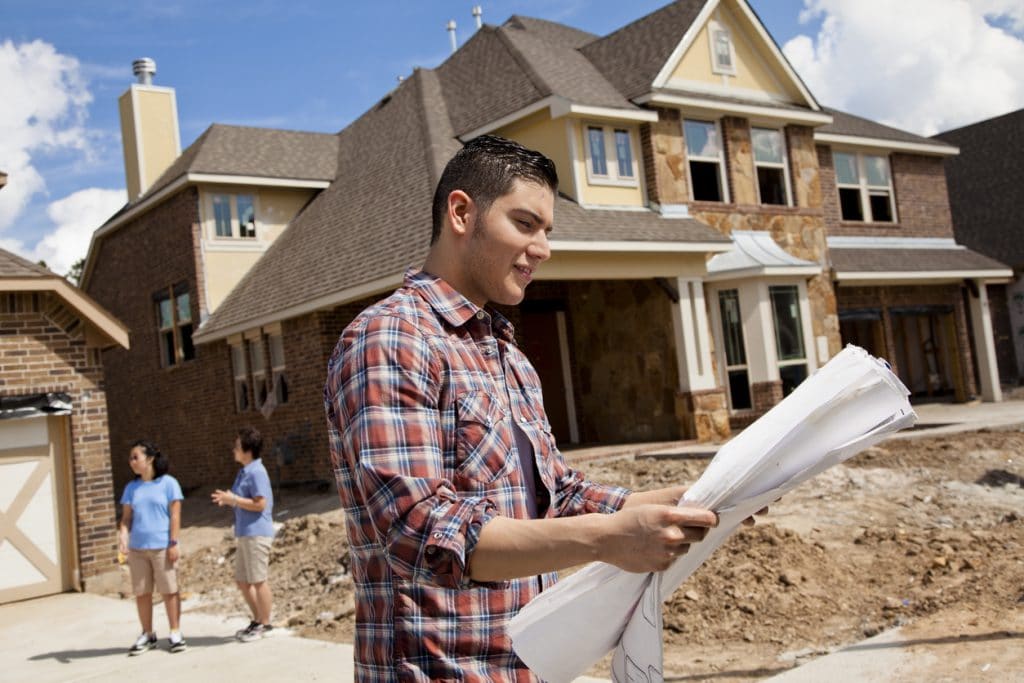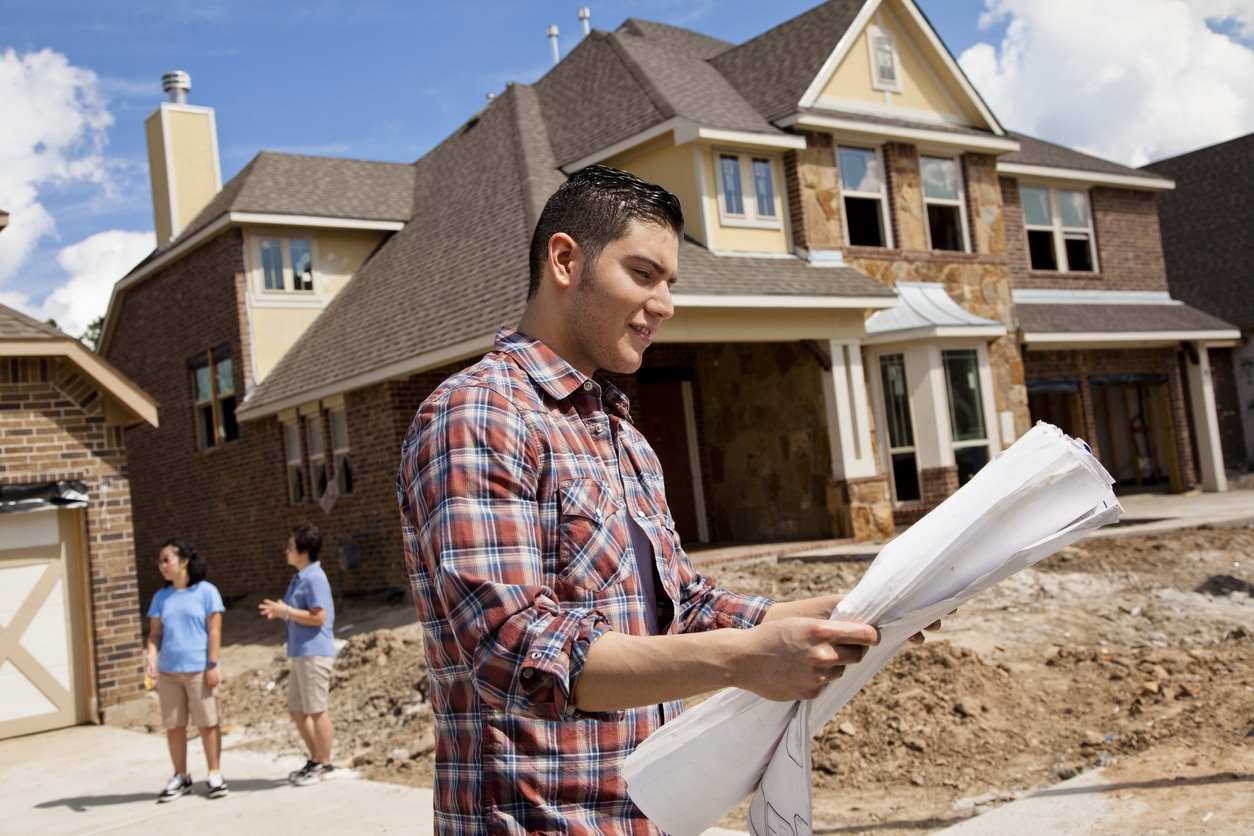 Failing to interview contractors. While it may be tempting to choose the first contractor you meet, your ideas simply may not line up with his. It's no one's fault, but it could be problematic down the road. It's really important to choose a contractor you get along with and like previous houses they've done. Ask for contact information from prior home builders and ask how that contractor was to work with. Don't hesitate to ask the contractor for a portfolio of sorts, either.
Reading through contracts too quickly. Once you've found a builder you can trust, it's time to craft and carefully read through contracts. During this time, ask questions about anything you're unsure or unclear of. Your builder shouldn't have a problem talking through these with you. If he hesitates, take this as a red flag and reevaluate your options.
Framing the house as a DIY project. You may be the king or queen of DIY projects around your area. (We love nothing more than DIY projects!) Building a home is the time to trust your builder and really listen to their suggestions and ideas. A lot of thought goes into building a new home, and your contractor is the one who can make your dream home come to fruition – you just have to let him.
Poor lot selection. Choosing the property your new home will be on is important for many reasons. Think about your lifestyle and whether you would benefit from being close to things in the community. Is it near the grocery store, playground, restaurants, and other amenities? If the lot is close to the highway, would the noise bother you at night or lull you right to sleep? These are just a few top-level questions to ask yourself before you have to consider things like sewer and septic systems.
Illogically placing rooms. Think about your current home. Do you like the layout of the rooms? Do they flow? For example, most people like to keep bedrooms away from living rooms to reduce the amount of noise heard. For the kitchen, it doesn't make sense to have groceries carried from outside of the garage to the opposite side of the house. Make sure the placements of rooms flow.
Incorrectly laying the foundation. This is crucial for the longevity of your home in that it could begin sinking over time if the foundation isn't sturdy. Make sure your contractor does not speed through this process just to get it done.
Not thinking about the importance of lighting. Nobody likes sitting in a dark room with no access to light. Whether it's natural lighting or the installation of a chandelier, ensuring there's ample lighting around your home will make it feel inviting and comforting. Considering skylights can also make your home look and feel futuristic!
Failure to have a home inspection. Scheduling a third-party inspector to survey your home will help identify any last-minute issues you can solve before moving into your home.
We hope these common mistakes help you avoid making them once you begin building your own home. Happy building!